About Us
The Center for Bosnian Studies is currently involved in four major lines of activity. Fontbonne faculty, staff, and students collaborate with members of St. Louis' Bosnian community to:
Record interviews of Bosnian genocide survivors and their relatives;
Collect books, letters, and photographs that reflect the culture and experiences of Bosnians;
Host events that raise awareness about the experiences and identity of St. Louis' Bosnian population;
Develop academic programming that promotes understanding of Bosnia, Bosnians, and Bosnian-Americans.
In 2016, the Center was awarded a $100,000 matching grant from the National Endowment for the Humanities (NEH). In May 2017, Fontbonne University successfully completed its fundraising campaign to match the NEH grant. Funds will be expended over three years to enhance the quality and expand the reach of the Center, especially in area high schools.

CBS Staff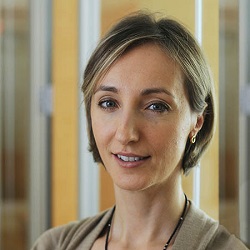 Adna Karamehic-Oates
Director of the Center for Bosnian Studies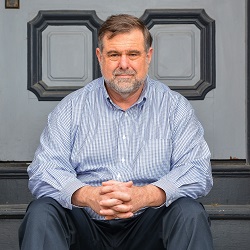 Ben Moore
Senior Researcher at the Center for Bosnian Studies
Associate Professor of English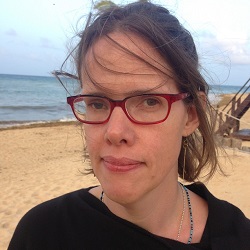 Rebecca van Kniest
Outreach & Archives Librarian
Assistant Professor
Center for Bosnian Studies Internship Program
Patrick Boland
The work of the Center for Bosnian Studies is made possible by the generous financial support of the following institutions: Midwest BankCentre, the National Endowment for the Humanities, the Council of Independent Colleges, the Fontbonne Community Connection, the Missouri Humanities Council, BBH Express, Qualcomm Matching Gift Foundation, St. Louis Islamic Center, St. Louis Rabbinical Association, Daemen College, the International Institute of St. Louis, Bajric and Ramic, Affton School Mothers' Club, the IFHE-US Development Fund, Skillcraft Carpentry, MasterCard International Matching Gifts Program, Coffee Bolero, and YourCause. A complete list of donors is available HERE.