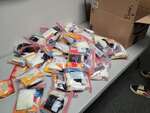 Title
Introduction
You know how adults say, "you can never be truly ready." Things like marriage, children, and leaving home. In a way, I can understand those things because they are life-altering. But if that's the case, then what's the point of premarital marriage counseling, parenting classes, and home ec in high school?
I knew at the age of 9 that college was where I was meant to be, and it would change my life. I was infatuated with the idea of university – it was always a part of the plan. I dedicated my entire life to getting to college and despite this experience being meant to be life-altering.
I was ready.
Department
English and Communication
Degree Name
Bachelor of Arts (BA)
Degree Program
Communication Studies
Publication Date
Spring 2023
Publisher
Fontbonne University Archives
Creative Commons License


This work is licensed under a Creative Commons Attribution-Noncommercial-No Derivative Works 4.0 License.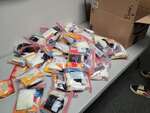 COinS