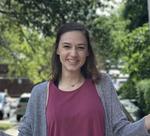 Title
Files
Download Transformation Artifact: Golden Circle [image] (256 KB)
Download Transformation Artifact: WING [image] (719 KB)
Download Exploration Artifact: Fontbonne Dance Marathon [video] (42.0 MB)
Download Leadership Artifact: Desert Survival Consensus/Team Building Exercise (41 KB)
Download Leadership Artifact: Thinking Outside the Crayon Box [PDF Slideshow] (3.1 MB)
Download Occupation Artifact: 50 Years of Missouri Humanities Grants [image] (1.2 MB)
Download Service + Social Justice Artifact: Fontbonne Day [image] (857 KB)
Download Service + Social Justice Artifact: Hospital Nights [image] (573 KB)
Introduction
Four Years, One Degree, Countless Memories
After my first campus tour, I knew Fontbonne was the school for me. It had a small student population, a religious affiliation, a great reputation for Education degrees, and a dance team. It was in St. Louis, and I had no desire to leave the city that I call home. I could envision myself as a student there. But what I did not see coming was how drastically these features – and the experiences I had within them – would change my life.
I wrote more reflection papers as a student in the past four years than I can count, but I seldom saw a substantial amount of academic value to them as an assignment. Prior to my involvement in TELOS and the completion of this portfolio, I also struggled to find meaning in what I had done at Fontbonne. I could print out my resume and prove to you that I had done things, but I frequently doubted whether any of it mattered. Did other people care? Did I even care? Will any of this impact my life after graduation? Don't get me wrong—there were certain moments that showed me the significance of my involvement on campus: award ceremonies, the total reveal at Dance Marathon, a heartfelt letter from a new student, or positive feedback on an assignment. However, more often than not, doubts about the value and impact of my experiences crept their way into my thoughts. Thankfully, creating this portfolio diminished those doubts and completely changed my opinion on the value of reflection.
Connecting my experiences to the five categories of TELOS has opened my eyes to their significance. It has instilled a new sense of confidence in me as I say farewell to Fontbonne. When I joined TELOS, people probably thought I was crazy for getting involved in another thing on campus, but I was hopeful about the opportunities it would potentially provide. TELOS allowed me to challenge myself, to try new things, take on more responsibility, grow as a student and a leader, and obtain a liberal arts education to the fullest degree. The relationships I formed allowed me to flourish. The courses I took opened my eyes to the truth about the world around me. I applied myself to new areas of study and sought out more opportunities for professional growth in my future career field. I made a commitment to serve others and my community. I led by example and worked hard to achieve my goals. Through it all, I became a different person. Those doubts I once had about the value of my accomplishments seem ridiculous to me now. I am extremely proud of this version of myself, and I know I have done amazing things in the past four years. I owe it all to the people, the places, the challenges, the lessons, and the memories I will cherish for years to come.
Department
History, Philosophy, and Religion
Degree Name
Bachelor of Arts (BA)
Publication Date
Spring 2020
Publisher
Fontbonne University Archives
Creative Commons License


This work is licensed under a Creative Commons Attribution-Noncommercial-No Derivative Works 4.0 License.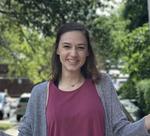 COinS