Alternate Name(s)
Džamija u Zecovima
Preview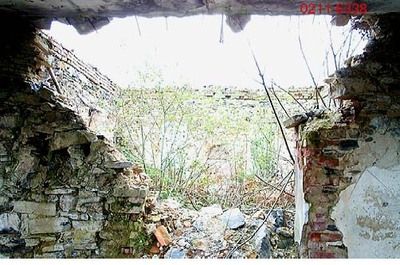 Region
Bosanska Krajina/Western Bosnia
Historical Period
Austro-Hungarian
Additional Construction Details
19th c. (rest 1956)
Building Setting
heavily damaged
Building Condition
heavily damaged
Damage Description
In photographs taken at the end of the war, the mosque is burned out; its roof and minaret are gone; the interior is completely gutted and open to the sky. Large holes in the perimeter wall, around the door connecting the entrance portico and the main prayer hall, and in the northeast perimeter wall suggest blast damage. Otherwise, the perimeter walls remain standing up to the roofline. Charred roof beams point to destruction by fire.
Source (Damage Description)
András Riedlmayer (07/2002), based on information and photos from the Medžlis of the Islamic Community of Prijedor and other sources.
Informant Statement
According to information in the records of the Medžlis of the Islamic Community of Prijedor, the mosque in Zecovi was destroyed in the summer of 1992. The imam of this mosque, Rasim-efendija Ćeman, was taken away on 23 June 1992 and was last seen alive at the Omarska camp. After the end of the war, his body was exhumed from a mass grave, identified, and returned to his village for burial.
Source (Informant Statement)
Ahmet-efendija Rahmanović, head imam of Prijedor (07/2002), interviewed by András Riedlmayer.