Alternate Name(s)
Džamija u Bišćanima Džamija u džematu Bišćani
Preview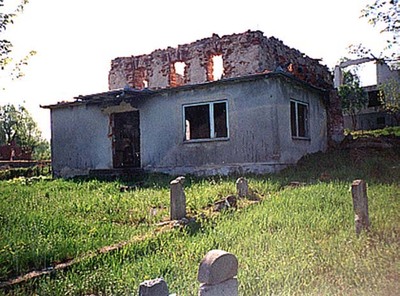 Region
Bosanska Krajina/Western Bosnia
Historical Period
Austro-Hungarian
Additional Construction Details
19th c. (before 1896)
Building Setting
heavily damaged
Building Condition
heavily damaged
Damage Description
The Bišćani mosque is completely burned out, its roof and minaret are gone, the interior is gutted and open to the sky, the perimeter walls remain standing up to the roofline. The old Muslim cemetery in front of the mosque has been vandalised, the tombstones decapitated.
Source (Damage Description)
András Riedlmayer, site visit (07/2002) and information and photos from the Medžlis of the Islamic Community of Prijedor and other sources.
Informant Statement
According to information in the records of the Medžlis of the Islamic Community of Prijedor, the mosque in Bišćani was destroyed on 22 July 1992. First there was an attempt made to set the mosque on fire with a zolja (shoulder-launched projectile). When that did not succeed, the fire brigade was called in; they came out with a fire truck and burned the mosque down.
Source (Informant Statement)
Source: Ahmet-efendija Rahmanović, head imam of Prijedor (07/2002), interviewed by András Riedlmayer.