Alternate Name(s)
Džamija u ZagraduZagradska džamija
Preview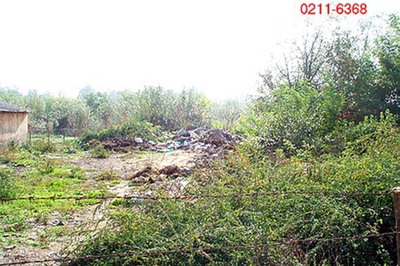 Region
Bosanska Krajina/Western Bosnia
Historical Period
Austro-Hungarian
Additional Construction Details
19th c. (19th c.; rest. 1970s)
Building Setting
completely destroyed
Building Condition
completely destroyed
Damage Description
The Zagrad mosque was completely destroyed, the ruins razed,building materials removed. At time of author's site visit (2002) only a mound ofearth overgrown with vegetation remained at the site. The site of the destroyedmosque was being used as rubbish tip.
Source (Damage Description)
András Riedlmayer, site visit (07/2012) and information fromthe Medžlis of the Islamic Community of Prijedor and other sources.
Informant Statement
According to information in the records of the Medžlis of the Islamic Community ofPrijedor, the old Zagrad mosque was burned down 30 May 1992 and the ruins wereblown up. The rubble of the destroyed mosque and the old Muslim gravestones in theadjacent mosque cemetery were leveled by bulldozer and removed from the site inJune 1992.
Source (Informant Statement)
Ahmet-efendija Rahmanović, head imam of Prijedor (07/2002), interviewedby András Riedlmayer.
Creative Commons License


This work is licensed under a Creative Commons Attribution-Noncommercial-No Derivative Works 4.0 License.