Alternate Name(s)
Džamija u Kozaruši
Preview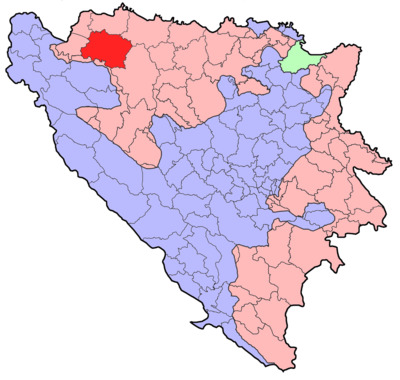 Historical Period
Austro-Hungarian
Additional Construction Details
19th c. (before 1896)
Building Condition
heavily damaged
Damage Description
In photographs taken at the end of the war the mosque is seen completely burned out. The mosque's roof has collapsed, its interior gutten and open to the sky. The minaret has been destroyed by a blast. The mosque's perimeter walls remain standing up to roofline. The Kozaruša mosque was rebuilt after the war by returning village residents in 2000.
Source (Damage Description)
Source of information: András Riedlmayer, site visit (07/2002), and information and photos from the Medžlis of the Islamic Community of Prijedor and other sources.
Informant Statement
The imam of the mosque reports that his mosque was burned down in late May 1992 and the minaret was blown up. He was in Kozaruša at the time. After the mosque was destroyed, the imam and his teenaged son Samir were taken away and detained at the Omarska camp, where they were held for 67 days and repeatedly subjected to torture. From Omarska they were moved to two other camps before being exchanged and allowed to go into exile in Croatia.
Source (Informant Statement)
Source: Sakib ef. Džaferović, imam of the mosque at Kozaruša (07/2002), interviewed by András Riedlmayer