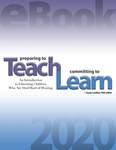 Files
Download Preface & Table of Contents.pdf (1.9 MB)
Download Ch. 1 Pediatric Audiology.pdf (3.6 MB)
Download Ch. 2 Communication Options.pdf (1.2 MB)
Download Ch. 3 Cognitive Development.pdf (754 KB)
Download Ch. 4 Social Development.pdf (898 KB)
Download Ch. 5 The Role of the Family A Developmental & Literary Perspective.pdf (3.9 MB)
Download Ch. 6 Origins of Deaf Education From Alphabets to America.pdf (1.2 MB)
Download Ch. 7 Listening & Spoken Language Strategies.pdf (968 KB)
Download Ch. 8 Getting Off to a Good Start Practices in Early Intervention.pdf (2.3 MB)
Download Ch. 9 Listening & Spoken Language Preschool Programs.pdf (4.6 MB)
Download Ch. 10 Educational Settings.pdf (889 KB)
Download Ch. 11 Instructional Planning Evidence-Based Assessment & Intervention.pdf (2.6 MB)
Download Ch. 12 Itinerant Teaching.pdf (1.1 MB)
Download Ch. 13 Literacy Growth & Development.pdf (2.1 MB)
Download Ch. 14 Deaf & Hard-of-Hearing Students with Disabilities.pdf (1.1 MB)
Download Ch. 15 Developing a Disposition for Reflective Practice That Sustains Continuous Professional Learning.pdf (790 KB)
Download Ch. 16 Career Development & Adult Life.pdf (2.1 MB)
Download Meet the Authors.pdf (5.2 MB)
Description
Preparing to Teach is an open-source eBook on deaf education for students and faculty in professional preparation programs, practitioners in deaf education, and families of children who are DHH. Although the focus is on deaf-education teachers who are providing services to students who are DHH, the text is useful to students and faculty in related fields including speech-language pathology, audiology, and special education. Because the text is introductory in nature it covers a broad range of topics and does not replace texts that go into more depth on a particular aspect of deaf education. The text includes references and additional recommended readings and resources for further study.
The text addresses the range of communication options used by students in deaf education with an emphasis on listening and spoken language approaches and strategies that have often been only minimally addressed in introductory texts. References and resources for further study of approaches that are primarily visual are included.
Publisher
National Center for Hearing Assessment and Management, Utah State University
Keywords
Deaf Education, Speech-Language Pathology, Audiology, Special Education, Individuals with Disabilities Education Act (IDEA), Cognitive Development, Social Development, Emotional Development, Literacy, Early Intervention, Reflective Practice
Department
Communication Disorders and Deaf Education
Recommended Citation
Lenihan, Susan; Voss, Jenna; White, Ellie; and Salvucci, Dan, "Preparing to Teach, Committing to Learn: An Introduction to Educating Children Who Are Deaf/Hard of Hearing" (2020). OER Textbooks. 1.
https://griffinshare.fontbonne.edu/oer-books/1
Creative Commons License


This work is licensed under a Creative Commons Attribution-Noncommercial-No Derivative Works 4.0 License.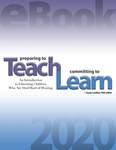 Included in
COinS