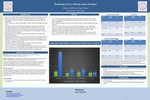 Faculty Advisor
Jamie Daugherty
Description
The Standard American Diet includes high intakes of processed foods and saturated fat. The Standard American Diet has been implicated in contributing to the health challenges experienced in the United States such as obesity and chronic pain. The goal of this experiment is to reduce the fat content of cream sauce and receive similar scores among a group of panelists/taste testers in flavor, texture, appearance, and overall likeability to a full fat sauce. The results showed that although the scores of the low-fat recipes were not as high as the full fat recipe, a close alternative was found while reducing the fat content significantly.
Degree Name
Bachelor of Science (BS)
Disciplines
Family, Life Course, and Society | Food Science | Food Studies
Publication Date
Fall 2021
Publisher
Fontbonne University Archives
Keywords
fat content, cream sauce, alfredo sauce, Standard American Diet
Recommended Citation
Dalton, Claire and Griffith, Alison, "Reducing Fat in Alfredo Sauce Recipes" (2021). 2021 Research Posters. 5.
https://griffinshare.fontbonne.edu/fcs-424-2021/5
Creative Commons License


This work is licensed under a Creative Commons Attribution-Noncommercial-No Derivative Works 4.0 License.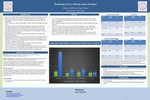 COinS