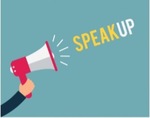 Faculty Advisor
Jami Swindell
Description
The purpose of this study is to examine the relationship between students, families and education staff in a poverty level urban neighborhood. A central concern of this study is to look beyond the structure of our educational system, digging deeper into the inequalities and where they stem from. What factors make some low-income, urban, children more at risk of such disparities, than others? What needs to be done to support the social/academic development of children and what can be done to prevent this in the future?
Presentation Type
Advocacy Kit
Degree Name
Bachelor of Arts (BA)
Degree Program
Early Childhood Education
Publication Date
Fall 2020
Publisher
Fontbonne University Archives
Keywords
education gap, segregation, poverty, socioeconomic status, WSCC, achievement gap
Recommended Citation
Crow, Rachel, "Disparities in Urban Schools" (2020). ECE Advocacy Kits. 4.
https://griffinshare.fontbonne.edu/ece-320-2020/4
Creative Commons License


This work is licensed under a Creative Commons Attribution-Noncommercial-No Derivative Works 4.0 License.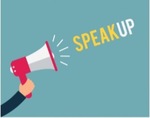 COinS