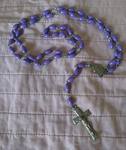 Title
Introduction
Welcome to my portfolio. I am Josephine Bahr, a senior in Applied Mathematics. This is how I usually introduce myself. Very surface level and basic. As you read my portfolio, you will become acquainted with some of the other layers within me. Some are fun and inspiring successes. Some are inner thoughts that usually don't ever make it to the surface. Some may even contradict each other, but the contradictions in humans are what make humans so interesting.
Department
Math and Computer Science
Degree Name
Bachelor of Science (BS)
Degree Program
Applied Mathematics
Publication Date
Spring 2021
Publisher
Fontbonne University Archives
Creative Commons License


This work is licensed under a Creative Commons Attribution-Noncommercial-No Derivative Works 4.0 License.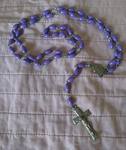 COinS