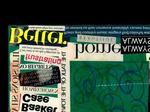 Title
Introduction
My name is Josephine Arens, and I have been a TELOS scholar, RA, Griffin 101 leader, SGA Exec member, and more during my time at Fontbonne. I am a student, friend, mentor, and mentee. And these reflections, these are my reasons. They are the reminder to myself that there is something greater to be guided by than the avoidance of pain, discomfort, or failure. If we don't risk loss or pain, we risk never making true connections or authentically giving or receiving love. Without hard work, intentional learning (whether that is from a textbook, conversation, or experience), and critical thinking, we can easily turn a blind eye to harsh realities—but we also blind ourselves to stories of hope, resilience, and possibility. Sacrifice and risk are a prerequisite to pride, understanding, and personal growth. No, we may not be able to create a perfect world, but that does not negate the positive impacts we can achieve.
My education is not just some piece of paper. The people I've met, classes I've taken, and opportunities I've experienced, have taught me how to see myself and the world in both a more realistic and encouraging light. I am once again inspired to chase risk, for when the world sees all we will accomplish, they will ponder how it is as if we were intoxicated with curiosity, as if we sought the discomfort of growth, as if we had faith in more. As if we were almost fearless.
Degree Name
Bachelor of Social Work (BSW)
Publication Date
Spring 2021
Publisher
Fontbonne University Archives
Creative Commons License


This work is licensed under a Creative Commons Attribution-Noncommercial-No Derivative Works 4.0 License.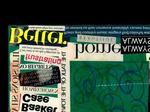 COinS