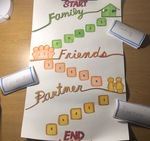 Title
Files
Introduction
The TELOS Portfolio offered me a powerful opportunity to reflect on what I have learned and how it can inform the future. During my self-reflection, one of the many themes that arose throughout my portfolio was "purpose." I was placed on this earth to connect and carry out a mission. A mission that I work out little by little; by taking the first steps in front of me and out of my comfort zone. I have been able to embrace what is both in front of and available to me, even if I have not completely understood it. This portfolio has allowed me to understand that my occupational and vocational callings can work in collaboration with each other. I have transformed my worldview by exploring unknown subject areas, leading various student groups, diving deeper into my occupational interest, and serving the dear neighbor without distinction. This portfolio only shows pieces of what I have been able to achieve while being at Fontbonne. Fontbonne has ignited a spark within me that will light the way on all my future endeavors.
Department
Business Administration
Degree Name
Bachelor of Science (BS)
Degree Program
Accounting / Management & Leadership
Publication Date
Spring 2021
Publisher
Fontbonne University Archives
Notes
Additional Artifacts (supplemental files)
Exploration (Data Analytics): Red Light, Green Light, or No Light
Leadership (WING Orientation Leader): Senior Legacy Presentation
Occupation (Melman, Alton, & Co Internship): BSA 435 Internship
Creative Commons License


This work is licensed under a Creative Commons Attribution-Noncommercial-No Derivative Works 4.0 License.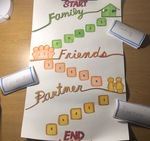 COinS