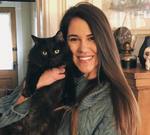 Title
Files
Download Transformation Artifact: Bean Boutique (with references) [PDF Infographic] (3.9 MB)
Download Exploration Artifact: MAGIC Tradeshow [Photos] (5.3 MB)
Download Exploration Artifact: Study Abroad, Florence Italy [Photos] (8.2 MB)
Download Exploration Artifact: Seminar Summaries [PDF with images] (846 KB)
Download Leadership Artifact: Disney Leadership Institute [Photos] (4.6 MB)
Download Occupation Artifact: Stars Design Internship [PDF Slideshow] (38.2 MB)
Download Occupation Artifact: St. Louis Fashion Group International Scholarship [Photos] (4.8 MB)
Download Occupation Artifact: Trend Report, Organic Adolescence [PDF Slideshow] (72.9 MB)
Download Service + Social Justice Artifact: For the Kids, Miracle Network Dance Marathon [Photos] (4.4 MB)
Download Service + Social Justice Artifact: Special Olympics Missouri [Photos] (7.2 MB)
Introduction
Building this portfolio gave me the opportunity to reflect on my time at Fontbonne. My college experience was so much more than academic, and TELOS allowed me to dig deep and relive memories that shaped me into the young adult that I am today. The items included in this portfolio have been accumulated from four years, which have been the most stressful and the most joyous years of my life. It highlights both my academic and personal achievements I have made while being in college. I am thankful to be where I am now, having taken the route that I did. I lived on campus all four years, was a student athlete, honor student, and involved in so many clubs and organizations that introduced me to people that shaped me into who I am today. As you read through my portfolio, you will find that some artifacts are single events, while others are several month-long journeys. Each and every item I choose is a building block to who I am today, no matter how large.
My portfolio is a cumulation of experiences that relate to transformation, exploration, leadership, occupation and service. Each entry contains two written reflections and accompanying artifacts that correspond with a TELOS theme. I hope you enjoy my portfolio and reading about the great times I have had while being a student at Fontbonne. I will miss it more than anything in the world, but I am grateful to say I feel so prepared to start my career and grow as a person after Fontbonne.
Sincerely, Emma
Department
Fashion Merchandising
Degree Name
Bachelor of Science (BS)
Publication Date
Spring 2020
Publisher
Fontbonne University Archives
Creative Commons License


This work is licensed under a Creative Commons Attribution-Noncommercial-No Derivative Works 4.0 License.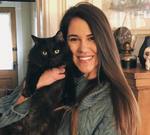 COinS