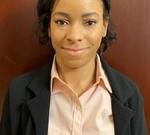 Title
Files
Introduction
A Quick Guide to My College Experience
"Hard work pays off in the end" is a statement that continues to triumph. After four long academic years, a time in which so many new experiences took place, I can finally say I am finished with this first chapter of my college career. Even though some unfortunate events have taken place during the final point of this journey, it is still a time celebrate what truly matters and that is achieving a pivotal goal in my life. The graduating class of 2020 is a special class because we've had to sacrifice a special moment in any college student's experience, graduation. But, I have the experiences and memories I can look back and reflect on beyond college.
Through this portfolio, I have a chance to look back and reflect on the decisions I made. Would I have done something different if given the chance? I know for certain that every experience I had during my time attending Fontbonne University was a learning experience. Reflection allows me to think about what I saw, felt, and learned. Reflecting has become a learning tool for me, and through this exercise I forged new ways of thinking about myself, others, and the world around me.
College is a whirlwind. It goes by fast. Almost too fast. It's difficult to pinpoint significant moments that shaped me. There are some experiences that stuck with me throughout the years though. I look back on these experiences that have transformed me i, allowed me to explore, take on some form of leadership, gain hands-on experience in my career field, and serve others. These reflections demonstrate that I have grown and changed in both my personal and academic life. I am truly grateful for the outcome of each of the experiences I reflected on.
Department
Business Administration
Degree Name
Bachelor of Science (BS)
Degree Program
Accounting
Publication Date
Spring 2020
Publisher
Fontbonne University Archives
Creative Commons License


This work is licensed under a Creative Commons Attribution-Noncommercial-No Derivative Works 4.0 License.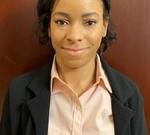 COinS