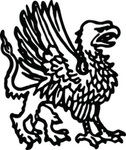 Title
Introduction
The late-night study sessions, countless papers, nerve wrecking presentations, and grueling projects are a huge part of the college experience. We often set our sights on making it through our classes with a decent grade and celebrate when a semester comes to an end. As we go through the motion of the day to day college experience we don't sit and savor the moments that have allowed us to grow into the person we have become today.
The exercise of reflection usually did not happen unless it was assigned for a class. Yet as I have spent a semester recollecting various college experiences I have only now come to realize its value. Being able to pinpoint certain moments and connect them to one's growth as a student and as a person should be done more often. It is through this process that we identify what we have come to love like experimenting in the kitchen and what we do not enjoy like tray passing in the hospital. Fontbonne University specifically the Family and Consumer Sciences department has given me a transformative lens which has challenged me in new ways. I explored new opportunities in the world of dietetics through volunteer work, kitchen and classroom experiments, and work exercises. I realized that I have a natural knack for leadership in a gentle yet firm way than most, and I am on the occupational path that calls my name.
The excerpts you are about to read are reflections of different times that signify and represent Transformation, Exploration, Leadership, Occupation, and Social Service and Justice. Most moments are good, some are crummy, and a few made me say "ah ha" out loud. All of them are mine and each one fulfilling and worth writing about. The achievement of being a TELOS member means that I have been able to relive and reminisce about past times in my academic and professional careers. The act of completemplation that was undergone throughout the writing process made me recognize just how much hard work, dedication, tears, and sleepless nights was involved over the last few years. This process has also made me grasp the process of writing in a different way that is often stated in typical research projects and formal writing formats like … ahem… APA. It has made me realize that I have accomplished a lot during my time as a student both inside and outside of the classroom.
I hope you that you enjoy my reflections and accompanied artifacts of school assignments, fliers, pictures, a website, among other things. It is an ode to my time here at Fontbonne and a huge pat on the back to myself.
Department
Family and Consumer Sciences
Degree Name
Bachelor of Science (BS)
Publication Date
Spring 2019
Publisher
Fontbonne University Archives
Creative Commons License


This work is licensed under a Creative Commons Attribution-Noncommercial-Share Alike 4.0 License.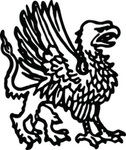 COinS