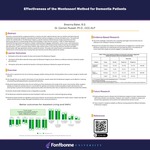 Faculty Advisor
Carmen Russell
Description
Dementia is characterized by a progressive decline in memory and other cognitive domains that can interfere with daily living and independent functioning. Symptoms associated with dementia continue to progress in severity until death occurs. This poster will present the available data on The Montessori Program, a specific treatment method that was initially researched more than twenty years ago and is currently being utilized around the globe in more than ten countries. In 1907, Dr. Maria Montessori discovered that experiential learning led to a deeper understanding of language, mathematics, science, music, social interactions, and much more. Montessori is a method of education that is based on self-directed activity, hands-on learning, and collaborative play. Montessori is used in classrooms where children make creative choices in their learning, while the classroom and highly trained teacher offer age-appropriate activities to guide the process. This poster will review research surrounding this treatment method and its clinical practice when treating those with dementia and the efficacy behind the method.
Presentation Type
Poster Presentation
College
College of Education and Allied Health
Department
Communication Disorders and Deaf Education
Disciplines
Communication Sciences and Disorders | Speech and Hearing Science | Speech Pathology and Audiology
Degree Name
Master of Science (MS)
Degree Program
Speech-Language Pathology
Publication Date
Spring 2022
Publisher
Fontbonne University Archives
Keywords
Dementia, Montessori, Language, Problem-solving, Interventions
Recommended Citation
Baker, Breanna, "Effectiveness of the Montessori Method for Dementia Patients" (2022). 2022 Speech-Language Pathology Posters. 12.
https://griffinshare.fontbonne.edu/slp-posters-2022/12
Creative Commons License


This work is licensed under a Creative Commons Attribution-Noncommercial-No Derivative Works 4.0 License.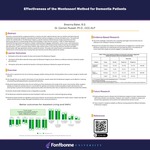 COinS