Alternate Name(s)
Džamija u Rizvanovićima
Preview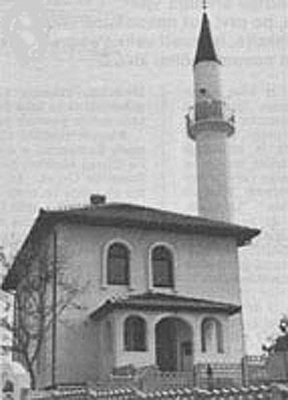 Region
Bosanska Krajina/Western Bosnia
Additional Construction Details
20th c. (1938; rest 1961)
Building Setting
completely destroyed
Building Condition
completely destroyed
Damage Description
The Rizvanovići mosque is completely destroyed, only its foundations remain. A massive pile of mosque rubble, including identifiable elements, such as the round balcony of the destroyed minaret, has been bulldozed to the edge of the mosque site, next to the foundations.
Source (Damage Description)
András Riedlmayer, site visit (07/2002), and information and photos from the Medžlis of the Islamic Community of Prijedor and other sources..
Informant Statement
The mosque in Rizvanovići was built in 1938, originally with a wooden minaret. A tall masonry minaret was added to the mosque in 1961. According to information in the records of the Medžlis of the Islamic Community of Prijedor, the Rizvanovići mosque was destroyed in stages, around 21 July 1992: the minaret was toppled with a zolja (shoulder-launched projectile); then the mosque was burned down; then the burned-out mosque was blown up, and the ruins knocked down by bulldozer.
Source (Informant Statement)
Ahmet-efendija Rahmanović, head imam of Prijedor (07/2002), interviewed by András Riedlmayer.