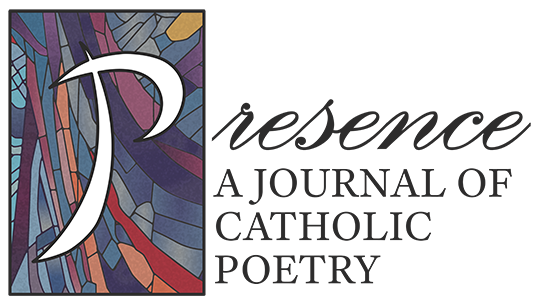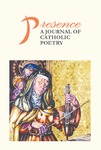 Title
Publication Date
Spring 2017
Publisher
Department of English, Caldwell University
Contributors
Mary Ann B. Miller
Maryanne Hannan
Holly Trostle Brigham
Marilyn Nelson
Dana Gioia
William Baer
Lisa Ampleman
Ned Balbo
Joseph Barthanti
Mark S. Burrows
Laurie Byro
Joan Canby
Hannah Carr-Murphy
Teresa Carson
Catherine Chandler
Julie Ann Cook
Maryann Corbett
David Craig
Jim Daniels
John F. Deane
CX Dillhunt
Kelsey Donk
Sean Thomas Dougherty
Sandra Duguid
Gail Eisenhart
Linda Nemec Foster
M. Brett Gaffney
Ana Garza G'z
Luke Hankins
Samuel Hazo
Lou Ella Hickman, IWBS
Anne M. Higgins, DC
Joshua Hren
Larry Janowski, OFM
Terry Kirts
Steven Knepper
Dean Kostos
Meredith Kunsa
Gerry LaFemina
Michael Hugh Lythgoe
Marjorie Maddox
D. S. Martin
Michael Angel Martin
Meredith McCann
Susan L. Miller
Rhonda Miska
Carolina Morales
Annabelle Moseley
Timothy Murphy
Madeleine Mysko
Angela Alaimo O'Donnell
Jeannine M. Pitas
Michael D. Riley
Lois Roma-Deeley
Edwin Romond
Lauren Marie Schmidt
Jessica L. Schnepp
Martha Silano
Alessandra Simmons
Jed Stalker
Sofia M. Starnes
Maxine Susman
Victoria Tester
John J. Trause
Gail Tyson
Judith Valente
David F. Vincenti
James Matthew Wilson
Rita Wolpert
Susan Blackwell Ramsey
J. D. Schraffenberger
Janet McCann
Kevin Brown
Kathleen Hart
Elizabeth Michael Boyle, O.P.
Alan Berecka
Christine Redman-Waldeyer
Maria Terrone
Sheila M. F. O'Connor-Ambrose
Daniel Anderson
Jon M. Sweeney
Gladys L. Henderson
Dana Gioia
Sofia M. Starnes
Kate Daniels
Susanne Paola Antonetta
Susan L. Miller
Jennifer Ann Jones
Jim Daniels
Susan L. Miller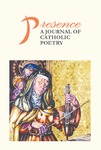 Restricted
Available to Fontbonne users only. Please log in with your id + password.
COinS
Rights Statement