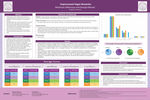 Faculty Advisor
Jamie Daugherty
Description
The goal was to make a vegan brownie that was an unprocessed version of our control, and that is just as enjoyable, if not more enjoyable, than a traditional brownie.
The target population is people who want to live a whole food driven diet, those who are plant-based, and for those who have high cholesterol and heart disease.
The ingredients of the unprocessed vegan brownies are more whole-food and plant-based, with zero added sugar, less salt, and no cholesterol.
Due to time restraints for trials within the study the researchers feel that the goal was not met in the four trials.
Degree Name
Bachelor of Science (BS)
Disciplines
Family, Life Course, and Society | Food Science | Food Studies
Publication Date
Fall 2021
Publisher
Fontbonne University Archives
Keywords
Vegan, Processed, Unprocessed, Cholesterol, Heart disease, Whole food, Plant-based, Added sugar, Saturated fat, Sugar replacement, Dates, Cacao
Recommended Citation
DeRennaux, McKenzie and Menzel, Georgie, "Unprocessed Vegan Brownies" (2021). 2021 Research Posters. 2.
https://griffinshare.fontbonne.edu/fcs-424-2021/2
Creative Commons License


This work is licensed under a Creative Commons Attribution-Noncommercial-No Derivative Works 4.0 License.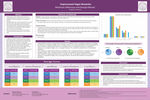 COinS