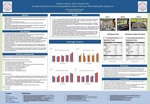 Faculty Advisor
Jamie Daugherty
Description
Celiac Disease is an autoimmune disorder where the body attacks the lining of the small intestine after the ingestion of gluten. A gluten-free diet is the most effective form of treatment for those with Celiac Disease, gluten-allergy, or gluten sensitivity. Gluten is a protein found in wheat, barley, and rye.
The goal of this study was to determine what gluten-free flour was most acceptable when baking mini-doughnuts. Researchers performed four different trials comparing all-purpose gluten-containing flour to an all-purpose gluten-free flour, buckwheat flour, chickpea flour, and cassava flour. Results of the four trials indicated that the all-purpose gluten-free flour was the most acceptable when baking mini-doughnuts, followed by chickpea flour.
Presentation Type
Poster Presentation
Department
Family and Consumer Sciences
Degree Name
Bachelor of Science (BS)
Publication Date
Fall 2020
Recommended Citation
Lee, Kerri and Singler, Mariah, "Doughnut Worry, They're Gluten-Free: An Experimental Study on the Acceptability of Gluten-Free Flours When Baking Mini-Doughnuts" (2020). FCS Experimental Foods Posters. 7.
https://griffinshare.fontbonne.edu/fcs-424-2020/7
Creative Commons License


This work is licensed under a Creative Commons Attribution-Noncommercial-Share Alike 4.0 License.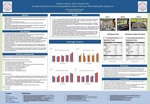 COinS