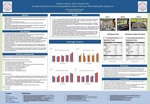 Faculty Advisor
Jamie Daugherty
Description
Celiac Disease is an autoimmune disorder where the body attacks the lining of the small intestine after the ingestion of gluten. A gluten-free diet is the most effective form of treatment for those with Celiac Disease, gluten-allergy, or gluten sensitivity. Gluten is a protein found in wheat, barley, and rye.
The goal of this study was to determine what gluten-free flour was most acceptable when baking mini-doughnuts. Researchers performed four different trials comparing all-purpose gluten-containing flour to an all-purpose gluten-free flour, buckwheat flour, chickpea flour, and cassava flour. Results of the four trials indicated that the all-purpose gluten-free flour was the most acceptable when baking mini-doughnuts, followed by chickpea flour.
Presentation Type
Poster Presentation
Department
Family and Consumer Sciences
Degree Name
Bachelor of Science (BS)
Disciplines
Family, Life Course, and Society | Food Science | Food Studies
Publication Date
Fall 2020
Publisher
Fontbonne University Archives
Recommended Citation
Lee, Kerri and Singler, Mariah, "Doughnut Worry, They're Gluten-Free: An Experimental Study on the Acceptability of Gluten-Free Flours When Baking Mini-Doughnuts" (2020). 2020 Research Posters. 7.
https://griffinshare.fontbonne.edu/fcs-424-2020/7
Creative Commons License


This work is licensed under a Creative Commons Attribution-Noncommercial-No Derivative Works 4.0 License.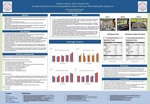 COinS