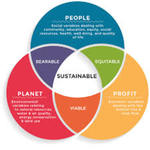 Title
First Impressions: St. Louis, MO
Faculty Advisor
Angela G. Liljequist
Description
Business Concept
Mission: First Impressions is a men's boutique that aims to help homeless and under-privileged St. Louis citizens get and fitted for professional attire for job interviews, career fairs, and professional events. While being fashionably modern and sustainable, First Impressions aims to help the St. Louis community. With environmentally-friendly packaging and clothing, First Impressions not only supplies the attire, but also helps the individual get fitted and prepared for their specific goals and needs. First Impressions aims to empower these citizens to help them excel at their goal as well as empower their personal dignity. The purpose is assist as many of those in St. Louis who do not have access to the essential resources needed for job interviewing, career searching, and beyond.
Vision: First Impressions aims to be a proud St. Louis based company that focuses on sustainable clothing and packaging for its customer. It also aims to help homeless St. Louis citizens and empower them in positive and effective ways.
Department
Fashion Merchandising
Degree Name
Bachelor of Science (BS)
Presentation Type
Poster Presentation
Publication Date
Spring 2020
Publisher
Fontbonne University Archives
Keywords
menswear, socially responsible fashion, sustainable clothing, St. Louis retail, homeless, under-privileged, United Nations Sustainable Development Goals
Recommended Citation
Hadley, John, "First Impressions: St. Louis, MO" (2020). The Fashion Industry and Sustainable Development [FAS 494]. 3.
https://griffinshare.fontbonne.edu/fas-494-2020/3
Creative Commons License


This work is licensed under a Creative Commons Attribution-No Derivative Works 4.0 License.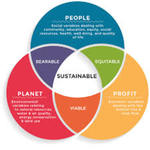 COinS