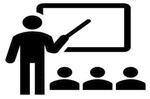 Faculty Advisor
Jami Swindell
Description
The No Child Left Behind Act came into existence and created standardized tests to give everyone the same opportunity and close the achievement gap. When giving everyone the same opportunity, students with disabilities should be included and given different tests to accommodate them. The tests created pressures on schools and teachers for the students to do well, and if schools do not do great on the tests, schools can potentially shut down. Some people think that knowing how schools are doing and seeing where their children are academically. The tests can be helpful information in trying to make changes in school districts and improve upon where the scores were weak. Testing is starting in kindergarten, and many of them are having a negative view of school when they learn through play. There are recommendations to make testing easier for everyone and have it so teachers and students do not feel stressed.
Presentation Type
Advocacy Kit
Degree Name
Bachelor of Arts (BA)
Degree Program
Early Childhood Education
Publication Date
Fall 2020
Publisher
Fontbonne University Archives
Keywords
learning outcomes, learning gaps, accomodations, stress, No Child Left Behind, funding
Recommended Citation
Itoku, Wesley, "The Effects of Standardized Tests" (2020). ECE Advocacy Kits. 5.
https://griffinshare.fontbonne.edu/ece-320-2020/5
Creative Commons License


This work is licensed under a Creative Commons Attribution-Noncommercial-No Derivative Works 4.0 License.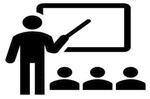 COinS